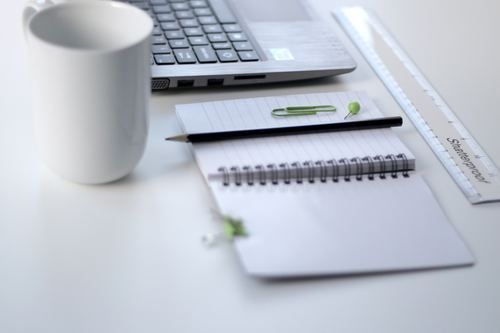 By Miriam Rossow, Communications Coordinator
In the last Disciplegram you were able to read a little about our vision for communications at Christ Our Savior. We want to live out our mission statement, sharing Jesus in this community and with people everywhere. One way we live out our mission is through our communications, communications as discipleship, sharing stories about real-life experiences with each other and Jesus. We also want to help our greater community know what is happening at Christ Our Savior in order to share with them the love of Jesus.
Much has changed in only a few years in the ways we can communicate. We now have many forms of digital technology added to our communication possibilities. Parents, Grandparents, teens, tweens, and even children have and use digital technology. They are on Google, YouTube, Facebook, Instagram, Twitter, SnapChat, and a variety of new and improved social media apps. Before going to a new restaurant or store we check it out online looking at the website, reviews, and asking friends on social media their opinion on the place or topic. We look to see what they have to offer, checking out pictures on Google, and sometimes even the neighborhood on Google Maps.
I understand that engaging in this kind of digital technology can be uncomfortable, foreign, and even frustrating. Many people prefer paper and live interaction over the digital technology of today. And that is understandable and good.
Digital technology is not always helpful and can if abused be something that instead of drawing us closer to each other and Jesus draws us apart and farther away.
At Christ Our Savior we want to take the paper items we produce and combine them with digital technology allowing people outside of our walls to engage in the teaching and activity that is happening inside our walls. We want to help you encourage, invite, and support your neighbors, co-workers, and friends where they are and how they engage.
Using digital technology is not a release of relationships. Digital technology should be used to enhance and foster our relationships. This can be a challenge as we can so easily get 'lost' on our phones and ignore the people around us.
Texting, FB, instant messaging and a variety of other ways to communicate also means I don't have to wait to ask for prayer when a situation arises. I can send, to my college daughter or my faith friend, a quick text that I am thinking about them.
Digital technologies are used best when they are connected to authentic relationships. We want all our communications, paper and digital, to help you grow in your faith, share your faith, and connect in your faith.
In order to communicate with as many people as possible at Christ Our Savior and in our community we will be utilizing as many of the lines of communication that we can. Social Media, the website, pamphlets, posters, blogs, e-news, and printed weekly and monthly or quarterly updates will be part of the ways we communicate.
We do want to be aware of the information we are putting on the web about our members. Privacy issues are a topic for great concern and discussion. They are not to be taken lightly and so we want to be clear of your options and the way we will try to handle and care for your privacy.
We have set up some guidelines and rules to help give you some control of your privacy.
While we cannot control every person's social media, we do ask that you are sensitive to the pictures you are taking at COS events and posting on your personal social media. We ask that you do not tag or label people unless they have approved of that tag or label.
We, Christ Our Savior, will not put names or tags on the photos that we post on social media or the website connected to Christ Our Savior without consent.
Christ Our Savior will not put private information such as phone numbers, emails, addresses, workplaces, or etc. on our public or private sites without the permission of the person whose information we are asking to share.
By being part of an event, you are consenting to the use of your image and likeness for publicity purposes.
You always have permission to ask us not to use your photo.
If you see our communications coordinator or a volunteer taking photos and do not wish to be photographed, please move out of the area and let us know, in a polite manner, that you do not wish to be photographed.
The parents of our children in preschool, Sunday School, and VBS or other children's events will be given a waiver to sign that allows them to decline us the use their child's image.
We will not tag or label the images with names.
If you do not wish to have your image or likeness used in any manner, please come to the church office and let us know.
Some of the places that we may use a photo that includes your image…
Website- public
Facebook page- public
Facebook group- private
You must be a member. In order to be a member, you must be approved by an administrator of the group. To make a decision about approval we verify your connection or membership to Christ Our Savior.
Twitter- public
Instagram- public
Pamphlet or other printed materials- public
Some of the places these are used is; to hand out to visitors, new members, neighborhoods, and new residents in the area
Photo by Oli Dale on Unsplash